Fine French restaurant with rooms
We're a foodie's destination, where refined tastes visit for our flavour-intense cooking – and return for the service they've enjoyed. Or stay in one of our unique boutique bedrooms and use us as a base to discover the wonders of Lancaster.
We believe it's our mission to surprise and delight, and ensure everyone walks out with a smile on their face, wondering when they can do it all again.
Our menu changes every day and with the seasons, and every plate is cooked to order. We're not fussy or tricksy, just skilled, imaginative and full of the unexpected.
We're proud to be Lancaster's No.1 restaurant – with nearly 2000 reviews on TripAdvisor.
DINNER
BED & BREAKFAST

Escape for a night of luxury with irresistible offers from £300
Free bottle of Prosecco in your room & amuse bouche cocktails on arrival for dinner.
Rated 5* by The AA & Visit England.
MONDAY - THURSDAY
Christmas Party Menu £37.50
Enjoy a £5 discount on our £42.50 Christmas Party Menu.
Fri 24th Nov-Sat 23rd Dec inclusive.
MONDAY - SATURDAY | 5PM-6PM
LOBSTER &
CHAMPAGNE
Whole grilled lobster &
2 glasses of champagne £55
This offer is not available Nov 24th-Dec 23rd inclusive, or during graduation week or special dates
THURSDAYS from 5pm
A BOTTLE
OF WINE EACH
Plus two courses
£45 per person | £30 without wine
SUNDAYS from 6 to 8.30pm
MUSSELS & STEAK
Mussels AND Steak £32.50
Mussels OR Steak £25
This offer is not available Nov 24th- Dec 26th inclusive, graduation week or special dates
WEDNESDAYS from 5pm
SUNDAY LUNCH
The ultimate Sunday Roast.
Two courses £30
Children's menu £15
SUNDAYS 12-2pm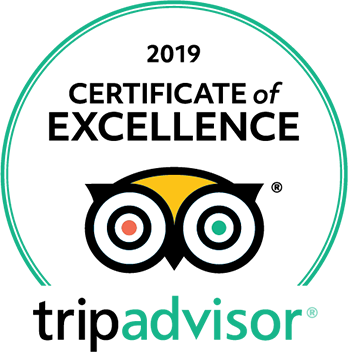 Over 2,500 5* reviews!
Lovely anniversary weekend. The experience was lovely. Friendly welcome and the room was stunning. Breakfast was delicious. A little gem. We will be returning
— Reviewed September 2022
This is a lovely boutique hotel in a central location with just four rooms in a refurbished maritime warehouse by the quay. I loved the uniqueness of my room, and it was very quiet. I had the traditionally French duck confit for dinner, which was very good.
— Reviewed August 2022
We stayed over at Quite Simply French and the cuisine was outstanding, really impressed. The room was really nicely decorated and to a high standard. Loved the bath in the bedroom area. The staff couldn't be more helpful and couldn't do enough. I highly recommend staying here and will be visiting again soon
— Reviewed September 2022
We were treated with total friendliness and attentiveness as tho our enjoyment really mattered. The food was really interesting and delicious. A problem was dealt with swiftly and with assurance and apologies with not a whiff of pretence or excuse, just kindly put right with no fuss.
I only visit Lancaster occasionally but Quite Simply French has become a place to really enjoy with a friend. We keep wondering if we want to try anywhere else ….. but then we don't! And we're never sorry.
— Reviewed September 2022
The room was beautiful. The breakfast was beautiful. The staff were friendly. A truly lovely place to stay!
— Reviewed August 2022
OPEN FOR LUNCH THOUGHOUT DECEMBER!
You can now dine with us at lunchtimes Tue-Sun throughout December | Booking necessary.
Opening Hours
Monday - Saturday 5 - 9:00pm (last food orders)
Sunday 12 - 2pm
Sunday 6 - 8:30pm (last food orders)
Check In From 2pm
Contact us
Before getting in touch, you may find the answer to your question on our FAQs page.
01524 843 199
[email protected]
27a St Georges Quay
Lancaster
LA1 1RD
Connect with us: